Alabama Bride Has Last Dance With Father, Who Has Incurable Brain Cancer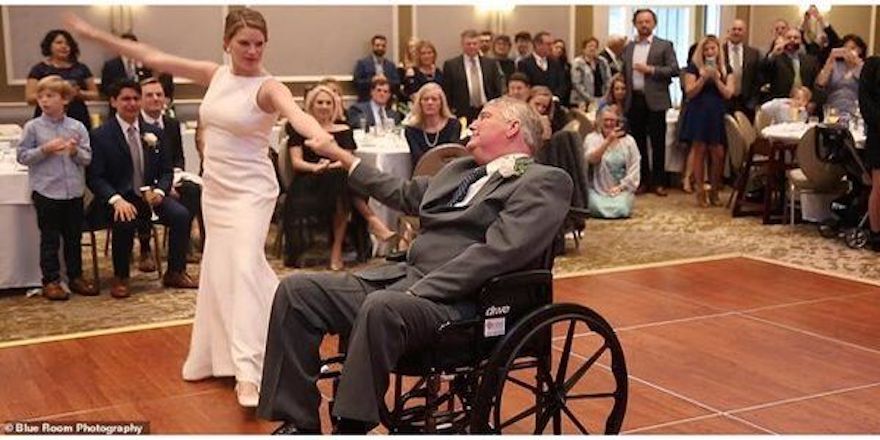 A video of Mary Bourne Roberts and her dad Jim dancing to Lee Ann Womack's 2000 hit 'I Hope You Dance' at her wedding in Alabama, has gone viral on social media. In 2017, Jim Roberts was diagnosed with glioblastoma, an aggressive incurable form of brain cancer.
With time against them, the bleak prognosis did not stop Mary from making the most of the moment; dancing the most important dance a father and daughter can have.

Since she was a child, Mary had her father-daughter dance tune picked out -- Lee Ann Womack's 2000 hit 'I Hope You Dance'. Back then, the father-daughter duo would dance around the kitchen to the song; so now, Womack's song was an obvious choice.
The tender video from Mary's December 29 wedding reception in Point Clear, Alabama, shows her and her dad, now wheelchair-bound, holding hands as they twirl around the dance floor singing along to their song. The three-and-a-half-minute song ended with everyone – guests and family alike - wiping tears from their eyes.