Elevation Worship Releases New Album, 'LION'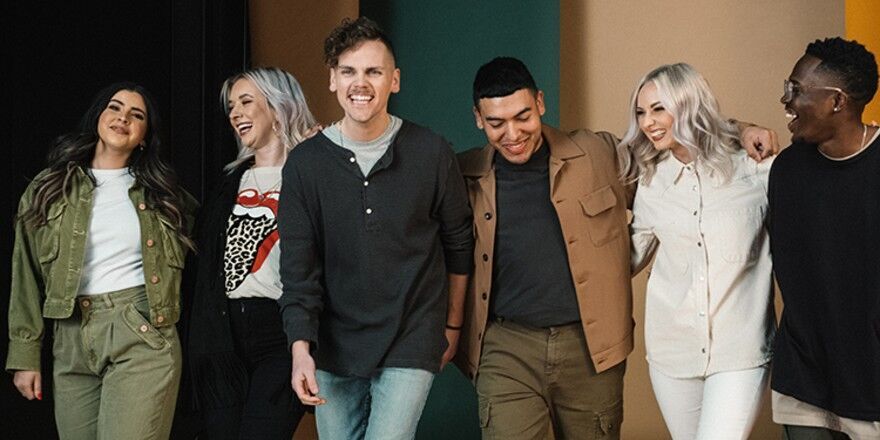 Charlotte, NC/Nashville, TN - The Multi-GRAMMY® nominated, multi-GMA Dove Award® winning, and Billboard No. 1 charting group Elevation Worship has released their latest album, LION. At the same time, the group has dropped the first single, "Same God", from that same album.
RELATED: Watch Elevation Worship's video for their award-winning song, "Graves Into Gardens"
Brown adds, "This project was written and recorded at different times over the last year and really covers a broad spectrum of moments captured in our church worship. Some of these songs really surprised us in the writing rooms, which led us to some very special moments in recording them - both in the studio and live in church. The process of making this album has been unlike any other we've had. And I hope every new song touches hearts in a powerful way."
Co-written by Steven Furtick, Chris Brown, Brandon Lake, and Pat Barrett and featuring Elevation Worship's Jonsal Barrientes, "Same God" speaks to the faithfulness of God.
LION
track listing:
1. Bye Bye Babylon (feat. Valley Boys)
2. What I See (feat. Chris Brown)
3. Same God (feat. Jonsal Barrientes)
4. LION (feat. Chris Brown & Brandon Lake)
5. This Is The Kingdom (feat. Pat Barrett)
6. This Is The Kingdom (Flow) [feat. Pat Barrett]
7. Dancing (feat. Joe L Barnes & Tiffany Hudson)
8. Water Is Wild (feat. Chris Brown & Brandon Lake)
9. Welcome Resurrection (feat. Chris Brown)
10. Forever YHWH (feat. Tiffany Hudson)
11. No One (feat. Chandler Moore)
12. You Really Are (feat. Chandler Moore & Tiffany Hudson)
13. Why (feat. Valley Boys)
14. The One You Love (feat. Chandler Moore)
15. Might Get Loud (feat. Chris Brown, Brandon Lake, & Tiffany Hudson)