Matt Redman's '10,000 Reasons (Bless The Lord)' Celebrates 10th Anniversary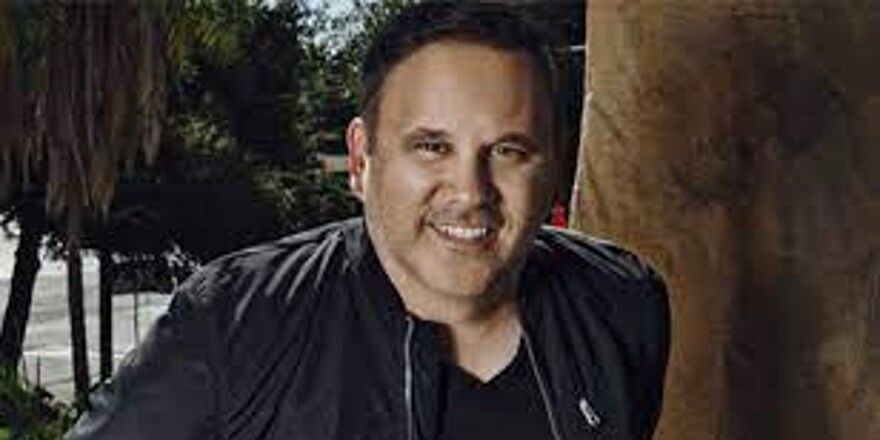 NASHVILLE, TN -- This year the iconic worship song, "10,000 Reasons (Bless The Lord)," written by Matt Redman and Jonas Myrin celebrates a decade of impacting the world with its message. In commemoration, Capitol Christian Music Group has put out the newly recorded 10th Anniversary edition of the song featuring Redman, Pat Barrett, Bryan & Katie Torwalt, Crowder, and Naomi Raine.
RELATED: Watch Matt Redman perform '10,000 Reasons', Live and Unplugged!
"Just this week I was shown phone footage of a precious family in a Ukrainian city, caught up in the horrors of war," Matt Redman explains. "Wrapped in winter coats and huddled together in a cold basement, still they sang out their worship - using the song '10,000 Reasons' to give voice to their hearts of faith. It was a humbling video to watch. It's been a decade now since this simple song was released, but I don't think I'll ever get used to these kinds of stories. I've met some truly astonishing worshippers along the way - people on cancer wards or in the firing line somehow finding their way to the place of praise - and using '10,000 Reasons' as their soundtrack. I love the new 10th-anniversary version that Capitol Christian Music Group has commissioned - and it's a joy to join friends Pat Barrett, Naomi Raine, Crowder, and the Torwalts on it."
Since the release of "10,000 Reasons," the song has received 2x RIAA Platinum certification, two GRAMMY Awards ("Best Contemporary Christian Music Song, Best Gospel/Contemporary Christian Music Performance"), three GMA Dove Awards ("Song of the Year," "Contemporary Christian Performance of the Year," "Pop Contemporary Song,") and has more than 1.3 billion global streams.
Not only has this song impacted worshippers, but the worship leaders and those who are now leading music for the church.
"I knew the first time I heard this song that it wouldn't be the last," states Pat Barrett. "Here we are 10 years later, and it's still as relevant as it is reliable in its ability to cut through the noise and invite us to the table of communion with God. What a gift."
Bryan & Katie Torwalt share, "It's hard to believe that it has been 10 years since this song was released. We were Worship Pastors at a church in Central CA when the song came out, and it has been a staple ever since. It's a simple declaration of worship, and like David in the Psalms taught us to command our souls to praise the Lord! It was an incredible, timely song, that gave the church a new language to lift our praise. We both grew up listening to and leading Matt Redman songs in youth groups, and so to get to sing on this 10-year Anniversary version of this incredible song with him and some of our friends is a huge honor!"