Passion: Changing the World One Arena at a Time

From its inception in 1997, Passion has striven to represent Jesus to people everywhere. Founded with a mission to awaken the 20 million-plus college students around the world to the reality of a sovereign God, seventeen years later, Passion is one of the largest conferences in the world, reaching thousands of people around the globe every year.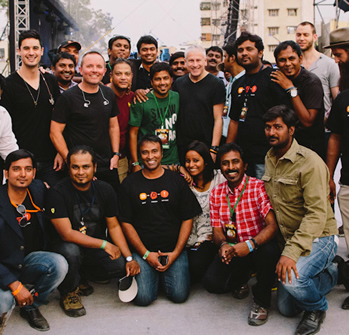 Led by an all-star roster including founder and lead speaker, Louie Giglio,
Chris Tomlin, Kristian Stanfill, Christy Knockles, Matt Redman, David Crowder
and others, Passion boasts a caliber of excellence largely unmatched. More than skill, though, it is the heart of the movement that electrifies arenas from the United States to Africa to Europe and everywhere in between. It's that same heart that has played a hand in fighting for basic human rights and freedoms for women and men who are oppressed in far reaches of the world. Each year, as Passion reaches out to college students, it teaches them to also reach out.
As committed to social justice and empowering young people to affect change as they are to the music and speaking that has defined them, Passion enables young people to step up, give back and take a stand against some of the world's greatest injustices from human trafficking to religious persecution. In 2012, $3.3 million was raised to fight human trafficking. 2013 brought in another $2.9 million to the cause. In 2014, the 35,000 college students who attended Passion in Atlanta and Houston were challenged to give $500,000 to send Bibles to Iran. That amount was exceeded by more than $150,000, totaling $670,000, which provides 65,000-plus Bibles for the people of Iran.
As radical as it may seem to get that kind of response from college students, it's not at all surprising given the faith of the founders of Passion. These are people who have committed their lives to loving young people and showing God's love to them. And for every broken college student who walks through the doors at any Passion event, there is a prayer of promise, hope and expectation for him already in place, along with the steadfast belief in the potential of everyone to live in the fullness of Christ.
"Our God can make all things new. We're not holding out vain hope for you— some formula or some system," Giglio says. "We're talking about the resurrection power of Jesus. Whatever you need isn't bigger than Jesus being raised from the dead."
The strength of that statement is reflective of the guiding Scripture that has shaped the vision of Passion from day one: "Yes, LORD, walking in the way of your laws, we wait for you; your name and renown are the desire of our hearts" (Isaiah 26:8).
That desire resonates through every Passion album, which captures the annual event live as only they could — powerfully and with the type of expertise that allows listeners to get lost inside the music and the praise wherever they may be hearing it.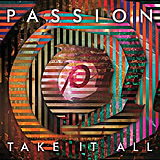 Passion: Take It All
is the 2014 offering, which tied the 2013 album, Passion: Let the Future Begin, at No. 4 on the overall Billboard chart and No. 1 on the Christian album chart. The single "My Heart is Yours," featuring Kristian Stanfill, is striking all the right notes on radio, as well.
Kristian, one of the newer members of the small Passion team, relatively speaking, has also been changed and impacted by the music and the mission of Passion.
"Chris [Tomlin] is so awesome and funny. It's been so cool to be a pastor with him," says Kristian. "He's such a great friend and mentor. To watch him lead our team like he does with such humility, and to let guys like me come up and stand with him, is so cool. It's the same with Giglio. All the people who are leading are the real deal. Integrity is all over their lives."
Apparently, it's contagious. As Passion continues strong in its mission of walking in the footsteps of the Lord, awakening the world to His presence and enabling others to be the hands and feet of Christ, it's not a stretch to imagine that each person who has a Passion encounter is made better, more alive, more passionate.
Seems like Louie Giglio was right. A concert won't save a soul. No event will stir the innermost workings of a heart. Only one thing does that, and that one thing is what Passion truly is—it's all Jesus.
"We are not obligated to live a life according to the Word of God," concludes Giglio. "But we may, because mercy has come and mercy sends us out."
---
Click here to read more articles like this from
CCM Magazine!
The above article is printed with permission from
CCM Magazine
, the No. 1 source for all things Christian music, news and entertainment