Sanctus Real Receives Gold Certification For Their Single, 'Confidence'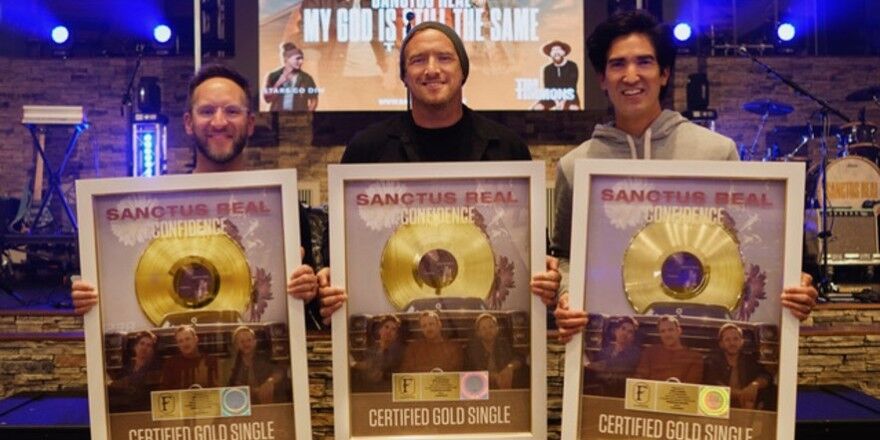 The award-winning band Sanctus Real celebrates the recent RIAA Gold® certification of their hit single "Confidence." The song is from their 2020 album, Changed, from the band's indie label Framework Records, and features the group's current lead vocalist Dustin Lolli.
On the heels of this success, Sanctus Real turns to radio to introduce their latest single "Won't Let Me Go". The song is also the title track on their latest five-song EP, which was released on April 22.
RELATED: Watch the official music video for Sanctus Real's "Confidence"
Chris Rohman, Sanctus Real's guitarist, shares, "We've spent the last two years, as many have, wondering if we had taken for granted the sense of 'normal' we initially longed for in the midst of a worldwide pandemic. It didn't take long for us to realize that nothing about this life is normal! There's no hiding the fact that we live in a broken world and in that brokenness, we have always had an anchor through the good and the bad."
He continues, "We wrote most of these new songs in response to seeing God's faithfulness all around us during an incredibly difficult time. 'Won't Let Me Go' is a statement of worship to our Savior, a profession that even in the darkest places, even when our faith is shaking, we know that God will never let us go. We've seen this to be true and we hope others can find solace in the simplicity of that statement as well."
"Won't Let Me Go" was produced and co-written with David Spencer ("In Jesus Name [God of Possible]" from Katy Nichole).
A Gold record is a song or album that sells 500,000 units (records, tapes and compact discs).