Worship Team The Belonging Co Announces Upcoming Album, 'Now'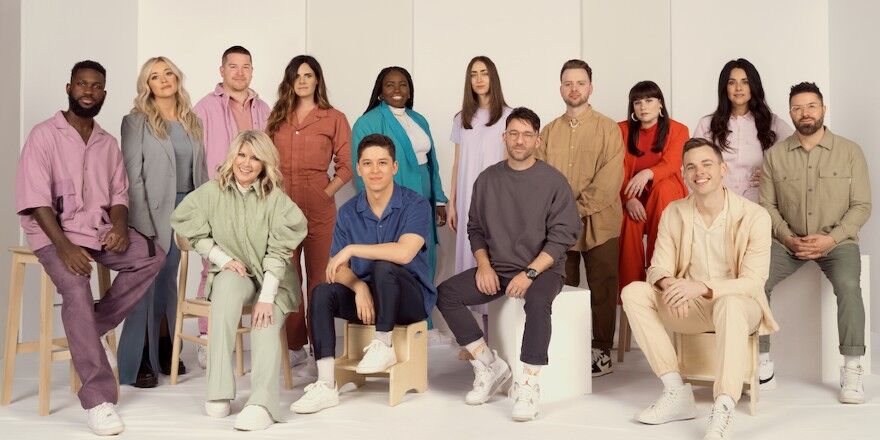 Nashville, Tenn. – A diverse group of worship leaders have made Nashville, Tennessee-based The Belonging Co their home church. They are among those who make up The Belonging Co worship team. This team has announced the June 3rd release of their fifth live album, Now. This album follows their recent, widely received fourth album, Here, which made its debut in March 2022. The first track, "This Is Freedom (Ain't No Rock)" feat. Natalie Grant is available now.
"This song is such a celebration of freedom, and has been so fun to lead in church because it immediately connects," Grant remarked. "Yes, it's an instant praise party, but more than that, it's a powerful declaration that brings us back to the awareness of the true joy and freedom we have in Christ."
The Belonging Co church was founded by Henry and Alex Seeley in 2014 in the basement of their home with only four people in the very first meeting. Now, The Belonging Co sees thousands of people gather each weekend at their Nashville, TN, Columbia, TN and online locations. This album is a reflection of live worship moments that were captured within the church with the hope of bringing listeners into a personal encounter with God.
TRACK LISTING:
Here Now (Live) | Feat. Andrew Holt

Rise And Shine (Live) | Feat. Mitch Wong

Be With You (Live) | Feat. Lauren Strahm

Your Nature (Live) | Feat. Kari Jobe

This Far (Live) | Feat. David Dennis

No Strings (Live) | Feat. Mia Fieldes

What A Friend I've Found / Obsession (Live) | Feat. Martin Smith

I Stand (Live) | Feat. Andrew Holt

This Is Freedom (Ain't No Rock) (Live) | Feat. Natalie Grant

Just The Mention Of His Name (Live) | Feat. Andrew Holt & Natalie Grant