Redemptive Power - The Crosswalk Devotional - September 14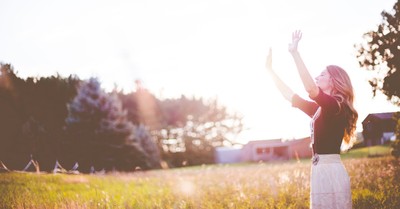 By Emma Danzey, Crosswalk.com


Redemptive Power
By Emma Danzey
Jeremiah 31:4 says, "I will build you up again, and you, Virgin Israel, will be rebuilt. Again you will take up your timbrels and go out to dance with the joyful."
Build You Up Again
Before this chapter in Jeremiah, the people of God had rejected Him continuously and ignored His initiation to repentance repeatedly. Sometimes the Lord is the One who breaks us when we run away from Him and make idols out of other people and things. Have you ever felt like God was trying to get your attention? Well, He had been attempting to get the attention of the Israelites for many years, but they muted His voice in their lives and went after sinful desires. We have all sinned and gone after various idols, when we look at the Israelites, we can think about how often in our lives we too have rejected God and gone after our own idols.
And You, Virgin Israel, Will Be Rebuilt
In Jeremiah 5:7, God says, "How shall I pardon you for this? Your children have forsaken Me And sworn by those that are not gods. When I had fed them to the full, Then they committed adultery and assembled themselves by troops in the harlots' houses."
Israel had committed spiritual adultery time and time again; they played the harlot against the Lord. It can be easy to point the finger at them and get frustrated with their behavior; however, we, too, have committed spiritual adultery. Before Jesus saved us from our sins, we were harlots too. We rejected God and were not holy enough to be reunited with Him.
I love how this part of the verse addresses the Israelites as Virgin Israel in their rebuilding. A virgin is the exact opposite of a harlot or a prostitute. A virgin is set apart and 100% pure for her groom. We, the church, who were harlots in our sin, have been reconciled by Jesus as the bride of Christ and are pure and perfect in holiness by His blood and sacrifice. He has made us whiter than snow not because of anything that we did but because of everything that He did for us.
Again You Will Take Up Your Timbrels and Go Out to Dance with the Joyful
The Israelites, at one point in time, were following the Lord and dedicated to living for Him. However, they took a huge detour and fell into sin and rebellion. After they repented, God, in His mercy, brought them back to Himself. They were able to return to their music and dancing. These are activities often associated with happiness and joy. The truth is that the Lord was their joy. He told them that He was their joy and their strength. They forgot their first love and when they returned there was a great celebration.
We have been given the best gift of salvation through Jesus. We earned eternal separation from God, but Christ has given us eternal life. We were filthy, and He made us perfectly clean. We who believe in Jesus have every reason to celebrate. Where we appeared to be doomed for destruction and out of reach of our Creator, we now have everlasting life with Him because of Jesus. Not only that, He has sent His Holy Spirit to live within us as a permanent gift of His presence with all believers. Whether we were broken in sin for a short period of time or many years before discovering this good news, we have reason to celebrate. We have been brought back to God.
For those who are in Christ Jesus, today and each day is a victory party. The devil has no hold on us, we have eternal life in Him. If you have not accepted the beautiful gift of salvation from Jesus on behalf of your personal sin, take a moment to ask Him to be your Savior and Lord. It is only by Jesus that we are saved and given eternal life. Once we believe in Him, we are His forever.
Intersecting Faith and Life:
How have you been broken before God? How has He worked in the brokenness to show His great love for you? How does thinking about Israel's spiritual adultery cause you to think about your own? In what ways has Jesus spoken restoration over the areas of sin and rebellion in your own life? How can you celebrate this gift today?
Further Reading:
Photo credit: Unsplash.com/Ben White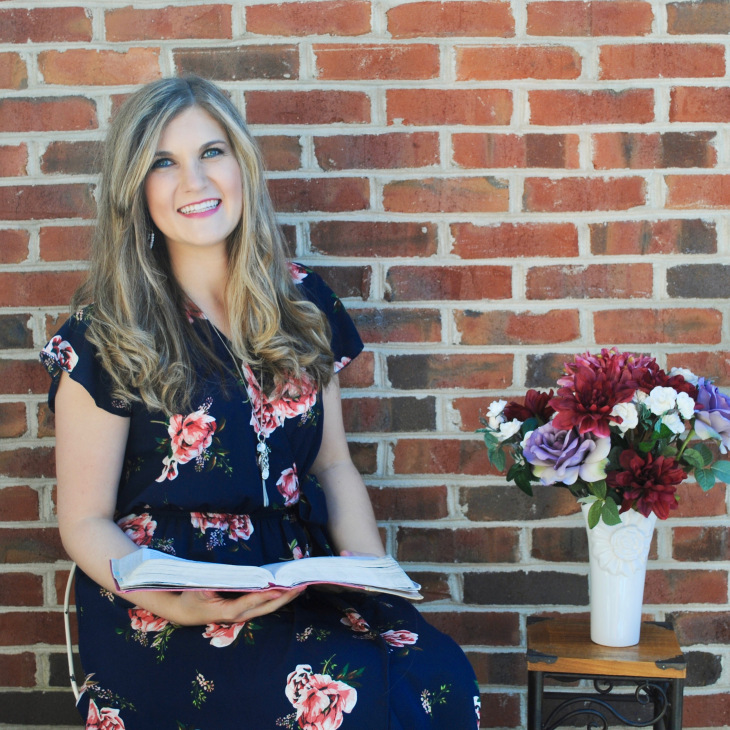 Emma Danzey's mission in life stems from Ephesians 3:20-21, inspiring young women to embrace the extraordinary. One of her greatest joys is to journey with the Lord in His Scriptures. She is wife to Drew for over two years and mom to baby Graham. Drew and Emma serve with Upstate CRU college ministry in South Carolina. Emma is an avid writer for Salem Web Network and provides articles on the Bible, life questions, and on the Christian lifestyle. Her article on Interracial Marriage was the number 1 viewed article on Crosswalk for the year 2021. All the glory to the Lord! She had the joy of hosting Her Many Hats podcast where she explored the many roles that women play while serving One God. Most recently, Emma has released her first Bible Study Book, Wildflower: Blooming Through Singleness.
Emma enjoys singing/songwriting, fitness classes, trying new recipes, home makeover shows, and drinking tea! During her ministry career, Emma recorded two worship EP albums, founded and led Polished Conference Ministries, ran the Refined Magazine, and served in music education for early childhood. Emma also had the privilege of having been a national spokesperson for Mukti Mission based out of India. Mukti has been working to restore shattered lives in India for over 120 years. You can view her articles through her blog at emmadanzey.wordpress.com and check out her Bible Study videos on Instagram @Emmadanzey.

Check out fantastic resources on Faith, Family, and Fun at Crosswalk.com!
Kainos is a word used in the Bible to refer to something new. Kainos Project exists to create a community of voices that are eager to explore the new ways God wants to work in the lives of his followers and in his Church. Join Dale and Tamara Chamberlain as they explore what it means to experience the abundant life that Jesus promised us by tackling ancient truths in everyday settings.

Listen to an episode now by clicking the play button below!