The Secret to an Unrushed Life - iBelieve Truth: A Devotional for Women - September 13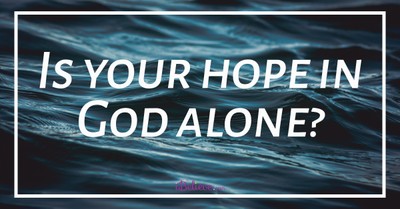 Crosswalk.com

The Secret to an Unrushed Life
By Kristine Brown
"We are merely moving shadows, and all our busy rushing ends in nothing. We heap up wealth, not knowing who will spend it. And so, Lord, where do I put my hope? My only hope is in you." - Psalm 39:6-7
We have a sweet little dog named Bandit who loves to chase a ball more than anything else. He would choose a game of fetch with his favorite green ball overeating, sleeping, or playing with any other toy. One squeak of that ball and Bandit comes flying around the corner, anticipating the next throw.
The problem is, he won't stop until we put the ball away. He will keep going and going until he reaches exhaustion. Kind of reminds me how I can be sometimes. I'm the type of girl who can't relax until every item on the to-do list has a nice, tidy checkmark next to it. I struggle to enjoy sitting down for a movie if a pile of clutter in the corner catches my eye. I must take care of the pile right then, before I can relax.
Today's verse speaks volumes to the busy bee in me. I tend to get caught up in the rush of life and miss out on what God wants me to experience in His stillness. But God has a better way. He wants us to learn the secret to living an unrushed life, so we can discover His fullness like never before. So, what's a go-getter girl to do? How do we slow down and embrace the unrushed life?
"We are merely moving shadows, and all our busy rushing ends in nothing. We heap up wealth, not knowing who will spend it. And so, Lord, where do I put my hope? My only hope is in you." - Psalm 39:6-7
Upon first encountering this Psalm of David, I asked myself, "What is the secret to change? How do I unrush my life?" I came up with many answers. Here are just a few:
Being still.
Listening for God to speak.
Knowing God is in control.
Being aware of His presence.
Trusting God in all things.
All of these are good and fruitful as we seek the Lord and draw closer in our relationship with Him. But I couldn't help but notice David's words in verse 7. A question he posed to himself. "Where do I put my hope?" Then he answers without hesitation, "My only hope is in you."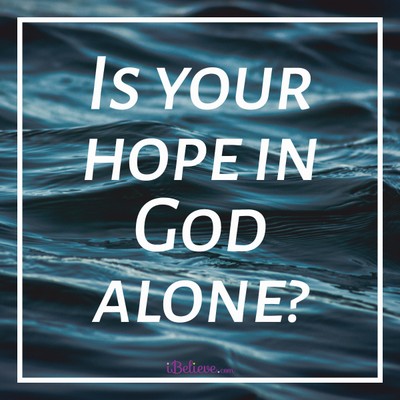 In this psalm, David expresses his awareness of the brevity of life. He wonders what it's all for and shows his signature honesty to the God he loves so much. The more he reflects on the condition of his own heart, the more he discovers about his nature and his need for God's forgiveness, protection, and love. He needs hope.
The secret to an unrushed life is knowing where our hope lies. When we know our hope is in God alone, we can settle into the warmth and comfort of His presence in a new, powerful way. We will understand what David means when he says that "busy rushing ends in nothing." And we will hunger for more of the unrushed life God promises.
Will you join me today in this commitment to once again place our hope in God alone? To allow God to lead us away from all the rush and into the stillness of His loving arms? Let's take a few moments of unrushed time today to focus on the verses above and seek God's presence. He is ready and waiting to give us the unrushed life we long for.
---
Discover more resources for spending time in God's presence in Kristine's Life Enrichment Library. You'll also find weekly encouragement to help you "become more than yourself through God's Word" at her website, kristinebrown.net. Kristine Brown is the author of the book, Over It. Conquering Comparison to Live Out God's Plan, and the companion devotional for teen girls.
For More Great Resources for Women, Visit iBelieve's Faith Channel.
Join licensed therapist Carley Marcouillier on Therapy + Theology each week as she tackles a common question related to therapy, mental health, and faith.


Listen to an episode right now by clicking the play button below!