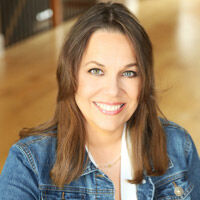 End your nights with Penny and hear encouraging songs and stories.
---
From the second Penny heard the big radio stations in Boston, God had put it in her heart that this is what she was meant to do. She has moved all around the USA on her radio journey traveling the path God had in store for her in radio and now she feels very blessed to be able to share contagious encouragement with Keep The Faith.
Penny and her husband have 3 beautiful boys, plus a 21 year old cockatiel and a 1 year old puppy.